REMINDER
We will be having our annual Rees Pit Party on Saturday August 29th. From 3 till dark. We'll have a sign up sheet for food. We'll be cooking hamburgers and hotdogs. Hope to see you there!
It's a new month, we need new goals on the goal board!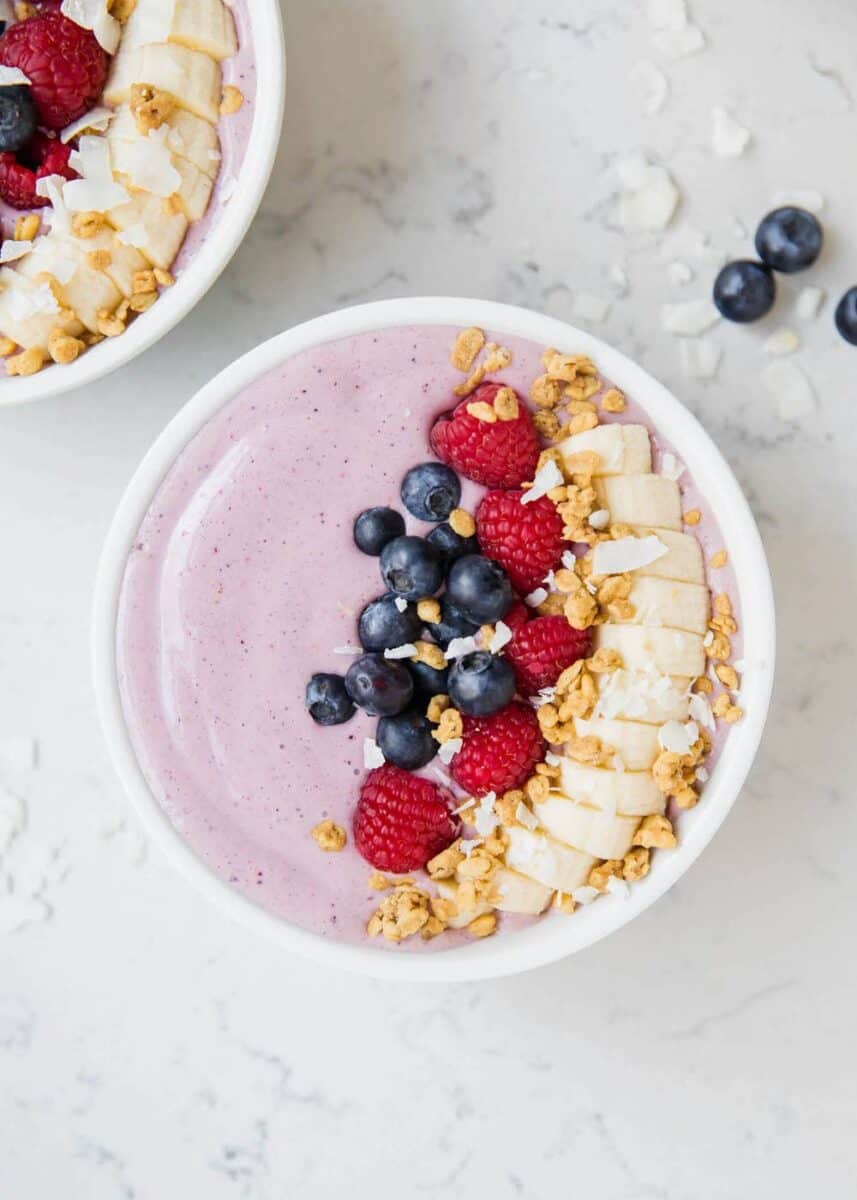 Ingredients
1 cup low-fat milk
1 cup plain Greek yogurt
2 cups frozen berries
1 small frozen banana about 1 cup sliced
2-3 Tablespoons peanut butter I used JIF creamy
1 scoop Vanilla protein powder , optional
Optional toppings: sliced banana, sliced berries, granola, coconut, chia seeds
Instructions
Combine the yogurt, milk, berries, banana, peanut butter and protein powder into a blender.
Blend until smooth and creamy. Pour into 2 large bowls or 4 small bowls.
Top with your favorite toppings such as bananas, berries, granola and coconut. Enjoy while cold!
Notes
If you're feeling extra fancy, you can drizzle some melted peanut butter on top.
Nutrition
Calories: 201kcal | Carbohydrates: 24g | Protein: 15g | Fat: 6g | Saturated Fat: 2g | Cholesterol: 23mg | Sodium: 103mg | Potassium: 383mg | Fiber: 3g | Sugar: 16g | Vitamin A: 115IU | Vitamin C: 5mg | Calcium: 174mg | Iron: 1mg
WEDNESDAY 8.26.20
A. Squat Clean
3-3-2-2-1-1-1-1
*TNG Reps
B. "Gucci"
7 AMRAP:
3 Squat Cleans 185/125
9 Toes to Bar