REMINDER
It's a new month, we need new goals on the goal board!
Bring a Friend day is Thursday! All classes are free to try!
For the month of January we have our referral deal going on! You refer a friend to sign up, you get 40$ off gift card!
Get all of the delicious flavors of apple pie in a simple paleo muffin. Cinnamon, ginger, and cloves add delicious spicy notes to the dessert, accenting the sweet diced apple. The type of apple that you use can slightly change the flavor, from red Gala apples to tart Granny Smiths. Although muffins are usually considered a breakfast food (which these can be as well) in this case their sweetness and similarity to apple pie make them more of a dessert.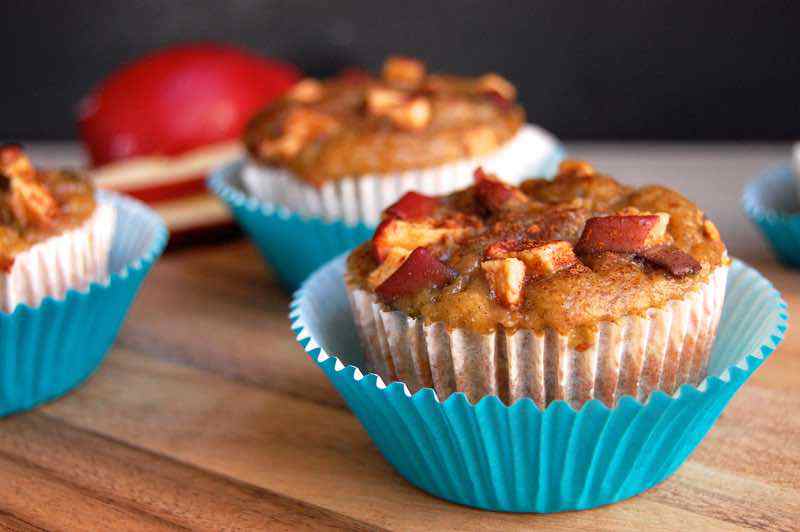 Ingredients
1/2 cup coconut flour
1 tsp cinnamon
1/4 tsp ground ginger
Pinch of ground cloves
1/2 tsp baking soda
1/4 tsp salt
3 eggs
1/4 cup unsweetened applesauce
1/4 cup coconut oil, melted
2 tbsp honey
1 tsp vanilla extract
1 red Gala apple, finely diced
Instructions
1. Preheat the oven to 350 degrees F. Line a muffin tin with cups. In a large bowl, stir together the coconut flour, cinnamon, ginger, cloves, baking soda, and salt.
2. In a separate bowl, mix the eggs, applesauce, coconut oil, honey, and vanilla with a hand blender. Add the wet ingredients into the dry and blend well to combine. Fold in half of the diced apple.
3. Divide the batter equally among the muffin cups. Sprinkle the remaining diced apple over the tops of the muffins. Bake for 18-20 minutes, or until a toothpick inserted into the center comes out clean. Let cool on a wire rack for 10 minutes before serving.
WEDNESDAY 1.6.21
A. Deadlift
3-3-3-3-3-3-3
B. "Stuck in the Middle"
9 AMRAP:
3 Burpee, 6 Kettlebell Swing 53/35
6 Burpee, 12 Kettlebell Swing
9 Burpee, 18 Kettlebell Swing
*Continue to add (3) burpee and (6) KBS each round. How far can you get?
RX+ 70/53